Patient Portal for Pediatric Associates, Gainesville & Braselton Pediatricians
Kathy B. Morse, C.P.N.P.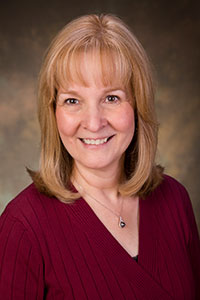 Kathy Morse is originally from the northeast (Massachusetts and Pennsylvania) and received her bachelor's degree in nursing from Boston University. She obtained her master's of nursing and Pediatric Nurse Practitioner certificate from Gwynedd-Mercy College, graduating summa cum laude. Kathy has worked as a Pediatric Nurse Practioner in a variety of settings; these include a private practice in Pennsylvania, the newborn nursery at UC San Diego Medical Center, and for fourteen years at a large medical practice in San Diego, California. She is a member of the National Association of Pediatric Nurse Practitioners.
Kathy practices at our Braselton location.
Kathy has two adult children and four grandchildren. She has been with Pediatric Associates since 2010.