Patient Portal for Pediatric Associates, Gainesville & Braselton Pediatricians
Amy Cochran, M.D.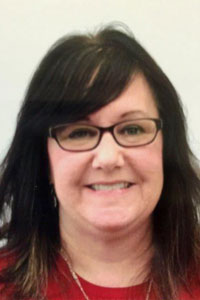 Dr. Cochran grew up in Virginia, and attended medical school at the Medical College of Virginia at Virginia Commonwealth University. She completed her residency training in Pediatrics at Emory University School of Medicine in Atlanta. Dr. Cochran is board certified in Pediatrics, and is a member of the American Academy of Pediatrics. Dr. Cochran spent thirteen years practicing pediatrics on the Gila River Indian Reservation in Arizona, and has spent the past eight years in private practice in Virginia.
Dr. Cochran practices at our Braselton location.
Dr. Cochran is married and has three children.