Patient Portal for Pediatric Associates, Gainesville & Braselton Pediatricians
Kelly M. Lathem, M.D.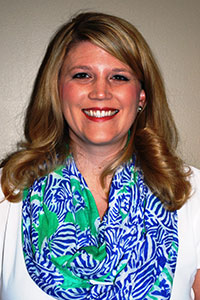 Dr.Lathem, a native of Augusta, GA, earned her bachelor's degree from the University of Georgia and her medical degree from the Medical College of Georgia. She completed her residency in pediatrics at Emory University, where she served as co-Chief Resident during her final year of training. At Emory, she was the recipient of the "Mary Brady" Award given to the most nurturing resident. After residency, she started her career with Pediatric Associates. Dr.Lathem is board certified and is a member of the American Academy of Pediatrics.
Dr. Lathem practices at our Gainesville location.
Dr.Lathem is married and has two children. She has been with Pediatric Associates since 2009.