Patient Portal for Pediatric Associates, Gainesville & Braselton Pediatricians
Toni O. Egolum, M.D.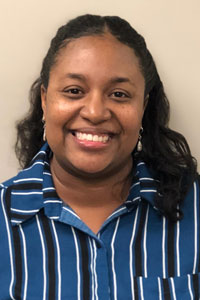 Dr. Egolum was born and raised in Jamaica. She earned her bachelor's degrees and medical degree at Howard Univeristy in Washington DC. She completed her pediatric residency training at Vanderbilt University Children's Hospital in Nashville, Tennessee. After finishing her residency, Dr. Egolum spent 4 years in a pediatric practice with Vanderbilt Intergrated Providers in Gallatin, Tennessee before moving to Georgia in 2017. Dr. Egolum is board certified in Pediatrics and a member of the American Academy of Pediatrics.
Dr. Egolum practices at both our Gainesville and Braselton locations.
Dr. Egolum is married and has two children. She has been with Pediatric Associates since 2018.